About the Starwood Realty Company
The Starwood Realty Company is a real estate organization that is comprised of The Starwood Realty Company, Starwood Property Management, and Starwood Acquisitions, located in Long Island New York and South East Florida. We specialize in exceptional residential and commercial real estate purchasing and management. Starwood Property Management has the necessary experience to efficiently maintain properties of all sizes. Our Property Management Division manages over 50 properties consisting primarily of multifamily assets. Starwood Property Management provides a fully comprehensive range of management services to ensure that properties are well maintained, rents are adjusted appropriately, expenses are precisely controlled, and vacancies are minimized. Starwood Acquisitions  specializes in the purchasing and development of multi family, and retail properties with a geographic focus on South East Florida and a price point of $500,000 to $15 Million. Together the Starwood Realty Company is a full service brokerage providing the best in class commercial and residential services in the South Florida market. The firm was founded in 2017 by Thomas Fred, an industry professional who brings real estate experience as not only an owner, but also a manager and operator. In 2019 the Starwood Realty Company made the decision to bring on Michael Gronenthal as a managing partner. Born and raised in New York, Michael gained his experience in the real estate market by buying, selling and leasing commercial real estate throughout the Long Island and New York Metro Area. Together they have completed over one hundred and twenty million dollars of real estate transactions in a variety of different classes of real estate.
Meet the Managing Partners.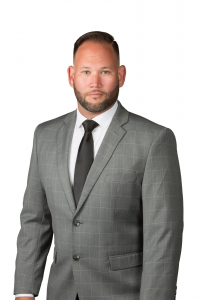 Thomas Fred is the Founder and Principal at the Starwood Realty Company. Before getting involved in real estate, Mr. Fred was an entrepreneur who attributed a lot of his success to implementing innovative technology, and out of the box thinking to every venture regardless of the industry. He believes that organization and proven business models coupled with creative ideas are the keys to success. In 2016, Thomas decided to take his proprietary and tech mindset to the business of real estate where he began acquiring and managing multifamily properties throughout the South Florida area. Thomas believes in managing every property in the same manner that he manages his own.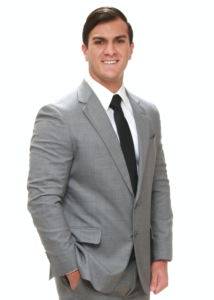 Michael Gronenthal is the Head of Investments and Acquisitions at the Starwood Realty Company. Michael began his career in real estate as an agent with Douglas Elliman Commercial in Long Island NY, where he quickly became one of the top agents in the division. His transactions included a wide variety of commercial deals ranging from multi-million-dollar investment sales to industrial and office leasing. After learning the business of brokerage, Michael aspired to expand his real estate knowledge and transitioned to the business of acquiring commercial properties. Joining a NYC based real estate fund, Michael lead acquisitions in the Long Island market where he managed the entire life cycle of a commercial deal. This included the sourcing of new acquisitions to the underwriting and analysis of the transaction. Michael is a 2016 graduate of Dowling College where he received a BA in Business Management.